Company
Anidas Electrical and Metalomecânica Frames is active in the fields of metallomechanics and electrical panels.
Since its foundation in 1976, it has engaged in light metallurgical activities, improving its know-how and processes to market requirements, culminating in the manufacture of low- and medium-voltage electrical panels for Distribution, Automation and Control Based on conventional construction or microprocessor, internal or external monobloc transformer stations, programming of automation and supervision systems, industrial electronics.
Today, the company has a high reputation in the market, both by the quality of its products and services, and by the relationship with its partners.
Enclosures
The Enclosures can be for external or internal application, offer a wide variety of technical solutions of great flexibility to accommodate the most diverse equipment, fully respecting the European/destiny country norms and specifications associated with these products.
The Enclosures, are designed for specific technical applications, the differentiating characteristics of its mechanical construction, provide adequate accommodation of electrical, electronic and telecommunications equipment. Examples of applications of this type of equipment:
- Telecommunications (Fix Line, Mobile, Radio, TV, Fibber Optic, Data Centers etc)
- Energy (Power Transmission and Distribution)
- CCTV and traffic control
Systems Integrator
The experienced engineers from ANIDAS design tailored boards for your specific application. With ANIDAS modular cabinets, the boards always fit within the dimensions of your installation environment, taking full account of the applicable standards. In addition, we offer you freedom of choice by integrating components from all the well-known manufacturers. With our experience as an electrical system integrator, we match the electrical boards to the other systems within your electrical installation.
Steel Work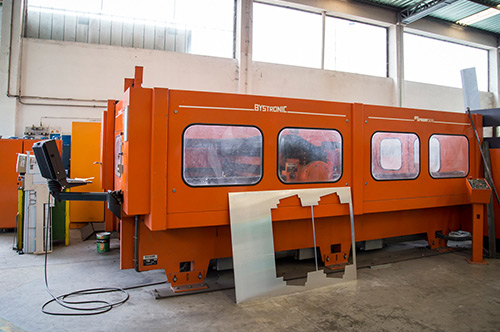 ANIDAS which has more than 40 years supporting national growth, has become self-sufficient in the art of metal transformation, whether in Iron, Stainless Steel or Aluminium. Relying on the most extensive equipment and technology of the latest generation, including Laser Cut, Bending, cutting and punching plates machines aligned with ANIDAS professionals from the mechanical metalworking to welders. With the capacity to produce light metalworks such as: doors, gates, windows, railings, coatings, pedestrian walkways, stands, roofs, among others. The anticorrosive treatment to be applied in ANIDAS will be based on a study of the level of aggressiveness of the environment in which the structure will be inserted.